How to proceed to have success at meeting single Russian or Ukrainian women and finding your life partner.
Our site offers a wide range of quality and comprehensive services for men who are looking for a bride from Russia or the Ukraine.
How to Proceed to Have Pleasant and Productive Meetings
With Single Russian or Ukrainian Women Looking for their Soul Mate
This page explains how to proceed to have pleasant and productive meetings with single women from Russia and the Ukraine who are looking abroad for their soul mate. Of course, everyone has his own ways of doing things and may use our services as they best suit him. However, our statistics show that clients who follow our suggestions on how to proceed at each step, generally have success and meet the woman with who they will develop a relationship leading to marriage.

Here is how we suggest to proceed:
Prepare a letter in which you describe yourself with honesty and also indicate what you seek in a life partner.


Search profiles according to your criteria and vice versa and make a list of those women who represent the best match. Note: this step is crucial. Don't let physical beauty distract you and stick to your criteria. There are certainly many pretty women who match your criteria and vice versa, so no use writing to women who are 20 years younger than you just because they have the look of a goddess. In fact, we recommend keeping the age gap under 15. For sure, it can work with a greater age gap but to increase your chances to find the right person, you should not overdo the age gap.


Send your letter to the selected women while personalizing it to each one according to what she writes in her profile and why you think that you two could be a great match. You can write to one woman only or write to a few from the beginning – but, don't overdo it. Then, be patient and wait for the answers; you will get an answer, either positive or negative. Note: if the lady is not interested, you will be reimbursed the credits spent to send her your first letter.


Analyze their answers and redo your list according to the quality of the letters they sent you. Again, don't let physical beauty alone dictate you who to concentrate on.


Reply to the ladies according to their importance on your list. This second letter is the occasion to go in a bit deeper in the nature of the questions but beware not to overdo it since it could be perceived negatively. As we say, everything in its time. Again, you can reply to one only or to a few; it is a personal choice.


Analyze their replies and redo your list. If you list became empty, go back to square one and make another search. If you still have good candidates, reply them while deepening the questions and answers. It is now time to elaborate on important questions about yourself and her expectations as well. Note: avoid intimate subjects, such as sexuality, unless you have a medical condition that you think the woman should be aware of.


After exchanging 3 – 4 letters, invite the woman to meet you on Skype. This will allow you to talk to each other while looking at each other, which will bring another dimension to the relationship. To do this, go on her profile page and follow the link "Skype with (name of lady)".


The audio-video meeting went well and you are now both more and more attracted to each other. Now is the time to discuss important matters and to also plan other Skype meetings. Also, and as you know, women like to receive flowers and Russian women sure love to receive flowers. Go on the lady's profile page and follow the link "Send flowers to (name of lady)" choose the flowers and write her a small note that won't leave her indifferent. Note: you will receive a photo of the lady taken when she receives the flowers.


You have now exchanged several letters, shared audio-video meetings and your relationship keeps growing in the right direction. You now both wish to meet in person. Once you agree on the dates, go on her profile page and follow the link "Plan a meeting with (name of lady)". This will confirm us your meeting with the lady and will enable you to rent an apartment in her city for the time of your stay. You can also book an airport pick-up and drop-off, the services of an interpreter etc. Note: the initial meeting normally takes place at our agency's offices. However, if you and the lady agree, the meeting can also take place in a public place such as a café or restaurant.


The meeting went well and you wish to meet again. Needless to say, you are free to meet again as you wish and where you wish without using our services and of course, you can still use our services such as the help of an interpreter etc.


Your little vacation is over and your back home, your heart filled with emotions. You now communicate on a daily basis by phone, emails and Skype and you now share a long distance relationship. Now is the time to plan the next meeting. If she agrees to visit you in your country and it is possible for her, meaning that she get a visa, it is a very interesting option. But, depending on her country of residence and on your own country's immigration policies, it may be difficult for her to get a visa. If so, the next meeting can again take place in her hometown. The advantage of this option is that it will enable you to meet her family and friends and learn more about her way of life, her culture and traditions etc. Note: this next meeting can also take place on a neutral ground and be the occasion to enjoy the sun and the beach. Many destinations can be considered where she won't need a visa, or she can easily obtain one, such as Turkey, Egypt, Cuba and The Dominican Republic among others.


This second meeting went well and you are now a very happy couple. Now is time to plan for common life. Unless she can get a visa to go in your country and spend a fair amount of time with you, the next step will most likely be the immigration process. Each country has its own immigration laws but generally speaking, it is simply a matter of dealing with many forms, meetings and regulations but in the end, if you follow the steps, you will live together in your country.


The next step is to do everything required to help her adapt to your country's culture and traditions. If she does not speak your language well, help her and provide her a tutor and language classes. It can also be useful to have her diplomas equivalency recognized by your government. In fact, do everything needed to ease her adaptation and you will be both greatly rewarded.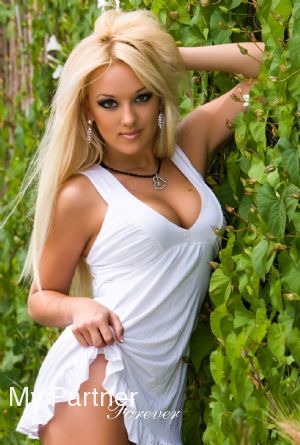 Each Year, Men from Australia and other Countries
Get Married with Beautiful Russian or Ukrainian Women
Each year, thousands of men from Australia and other countries, get married with beautiful Russian women. With the help of our well-established marriage agencies located in Belarus, Latvia, Moldova, Russia and the Ukraine, we contribute to the creation of serious relationships and to the celebration of nice weddings.
Russian girls and Ukrainian girls dream to find a man who they will love unconditionally and beloved. They wish to share a normal, happy and healthy family life. If you think that one of these single Russian women could someday be your charming wife, why not get in contact with some of these beautiful girls from Russia?